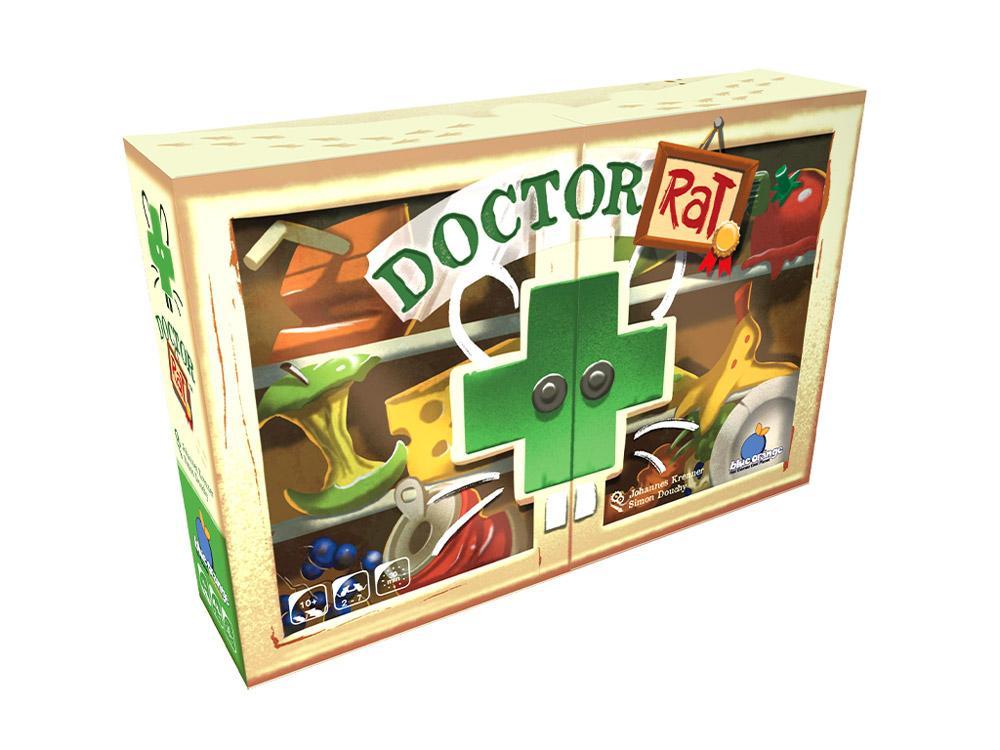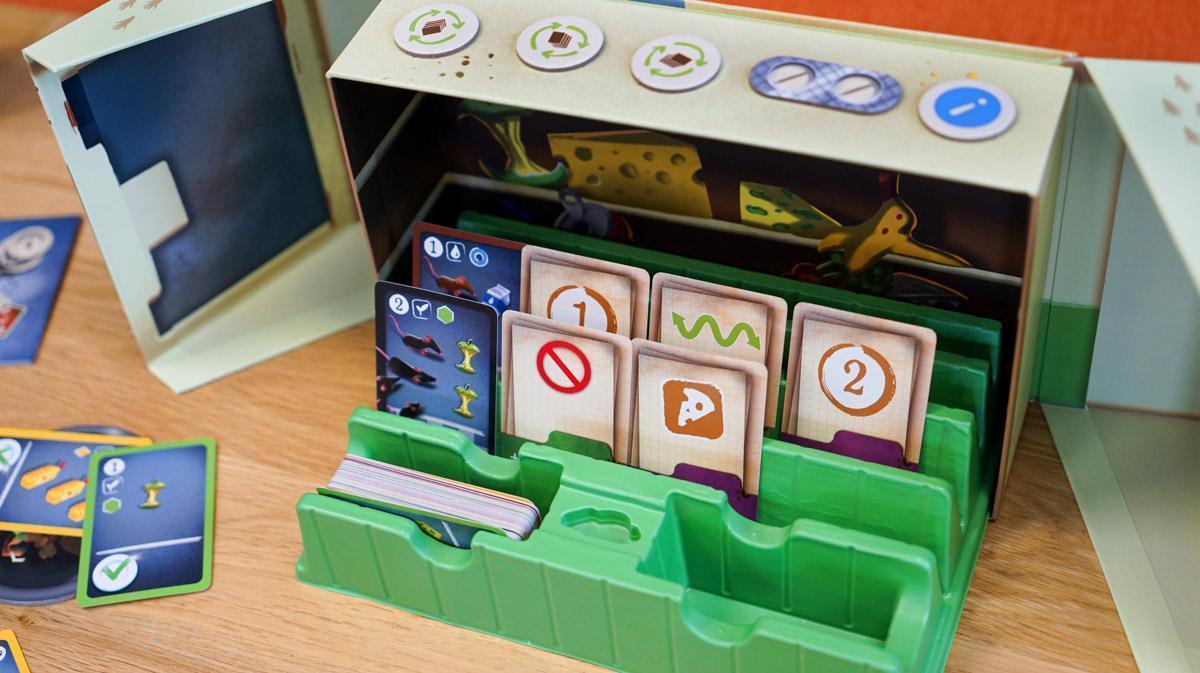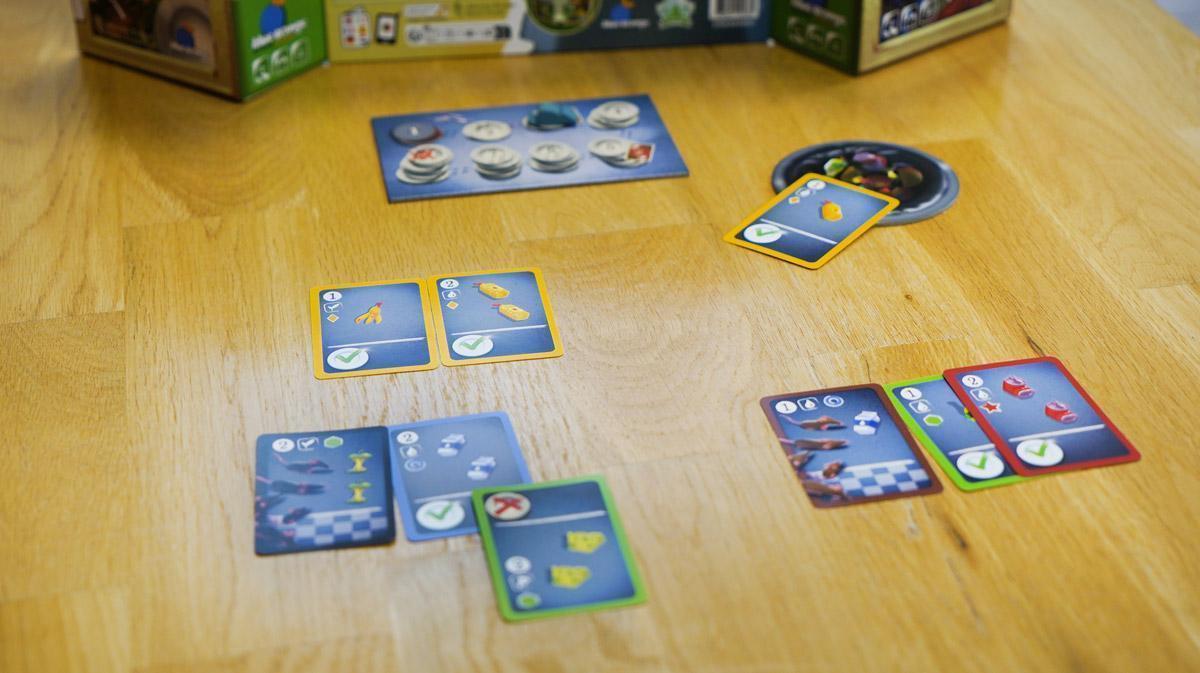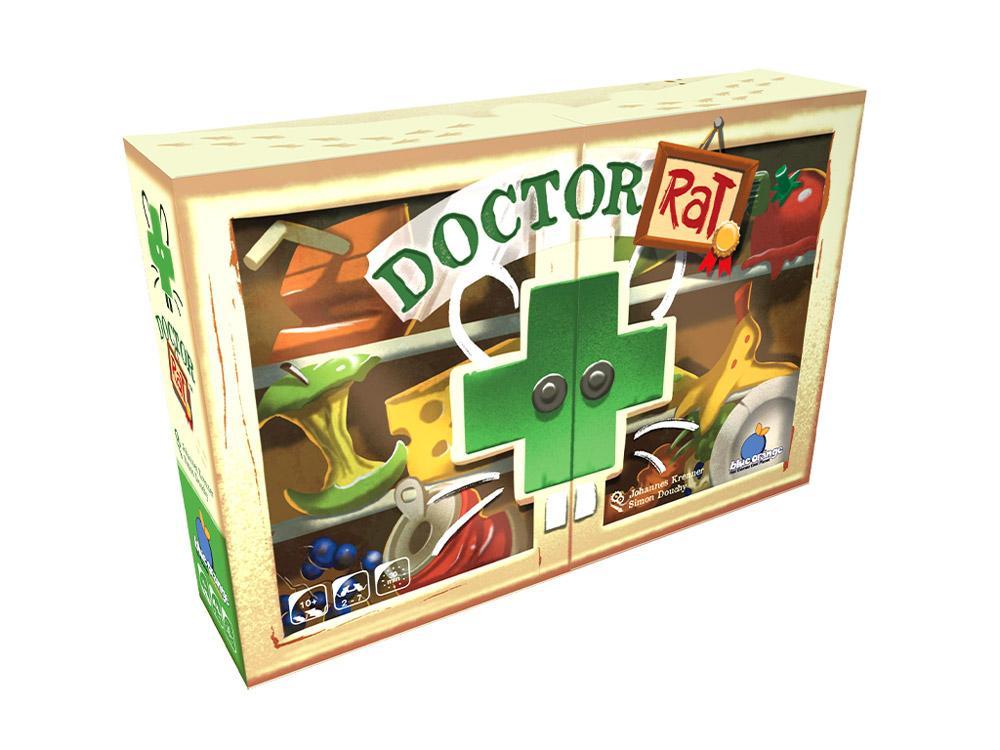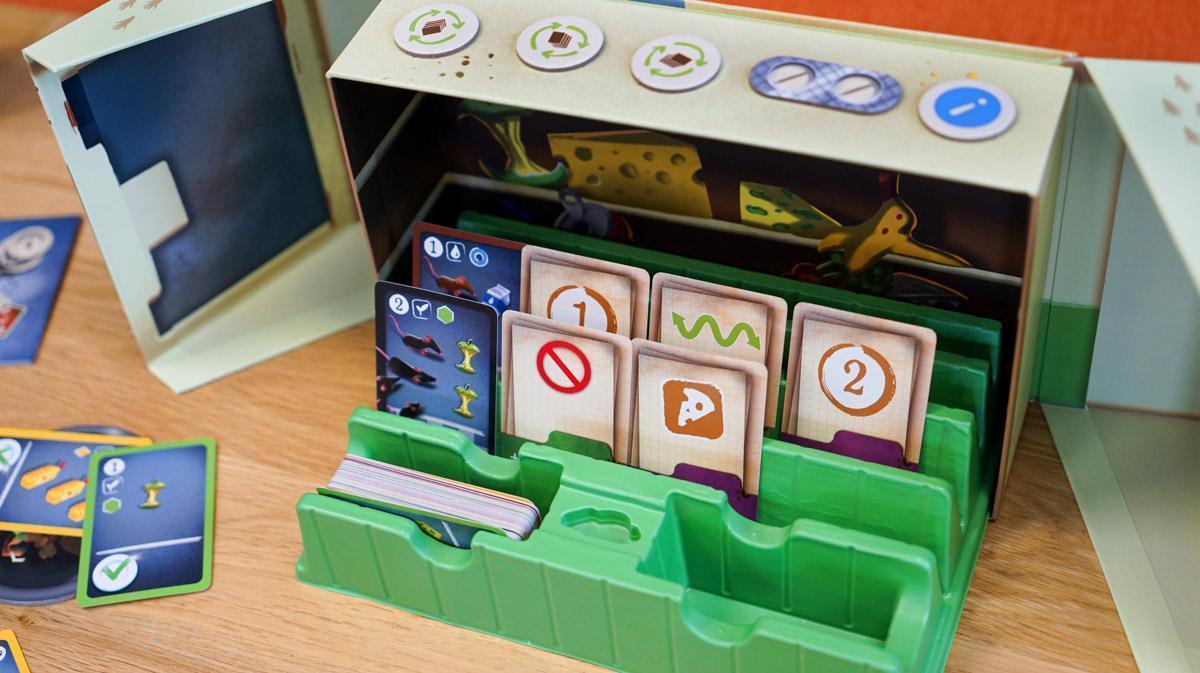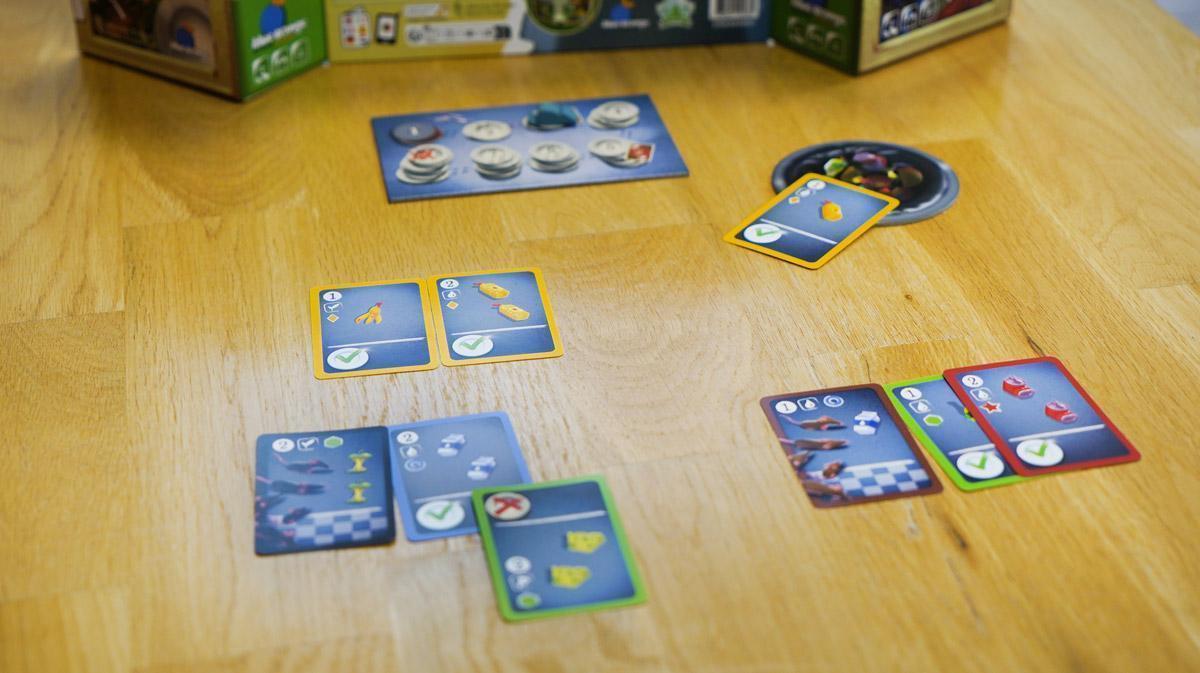 Doctor Rat
Doctor Rat has big plans for his fellow rats. He wants to teach them how to eat more healthily. He operates from the most beautiful medicine cabinet in the land fill, and over the course of 8 days, heinvites them to join an intensive training course. The rat groups have to figure out what they're allowed to consume on their own, even if that means suffering from some indigestion every now and then!
Designer·s: Johannes KRENNER
Illustrator·s: Simon DOUCHY
22,90€
Contents
129 cards: 60 Food cards, 56 Restriction cards: 16 Diet cards (green), 6 Category cards (yellow), 34 Specification cards (purple), 5 Complication cards, 6 Identity cards, 2 Player aid cards. 5 Special Action tokens: 1 Strict Menu token, 1 Medicine token, 3 Yuck! tokens, 1 Meal Counter board, 1 Rat meeple, 1 Trash Can token, 1 box with a screen and insert, 1 First Player token, which is only used in the COLLEAGUES variant.
Skills
Cooperation
Problem solving
Strategy
A cooperative game with asymmetric communication
A deduction mechanism with adjustable difficulty
A new game experience with high replayability