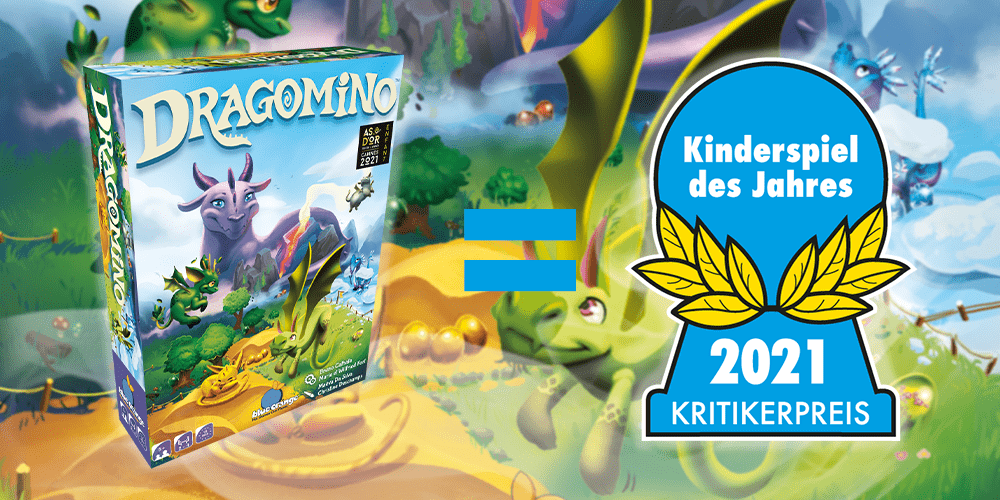 2021 is definitely the year of victory for Dragomino since it has just won the Kinderspiel des Jahres 2021! It is a great joy that we share with the authors Bruno Cathala, Marie and Wilfried Fort, the illustrators Maeva Da Silva and Christine Deschamps as well as the Pegasus team.
We continue our great history with the Spiel des Jahres after the victory of Kingdomino in 2017 and the nomination for the Kinderspiel of Panic Mansion in 2018. 
After the As D'Or last February – and the one in 2019 – this new award in the Children's category confirms our expertise in games for younger players. Through our simple and clever games, we sincerely wish to create moments of sharing and joy for all ages. This is also an opportunity to thank you, the players, who have supported us for several years. THANK YOU!
We warmly congratulate the other nominees (a 100% French selection this year!) Mia London by Antoine Bauza and Corentin Lebrat, and Fabulia by our dear Marie and Wilfried Fort. Congratulations to you, publishers, authors, illustrators, for this nomination.