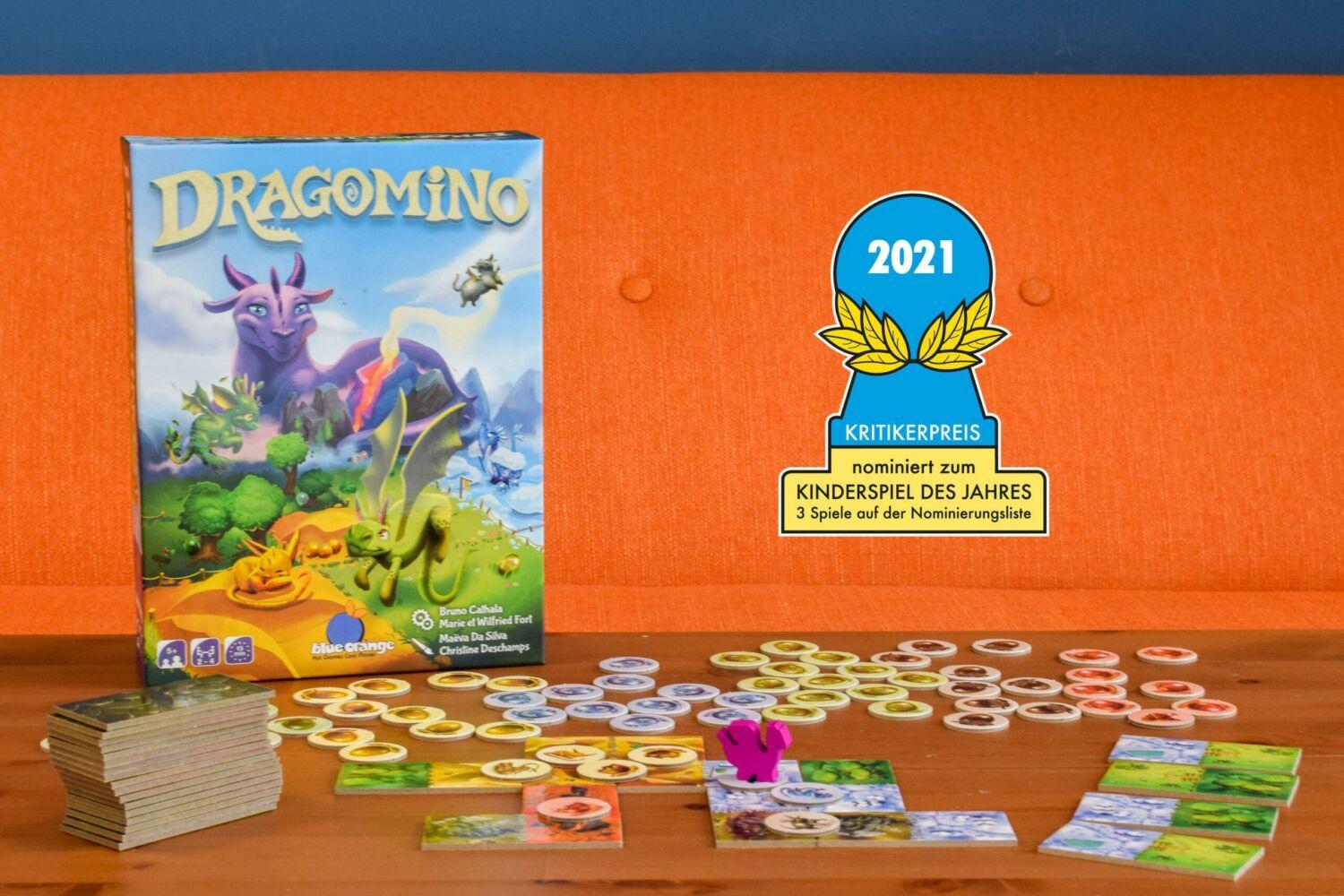 Dragomino has been nominated for the Kinderspiel des Jahres ! 🤩 This nomination is an excellent surprise that recognizes the work of authors Bruno Cathala, Marie and Wilfried Fort, illustrators Maeva Da Silva and Christine Deschamps.
After our Children's Game of the year  (As d'Or) victory last February, we very much hope that Dragomino will follow the footsteps of its big brother Kingdomino, Spiel des Jahres 2017 winner, one of the most prestigious awards in the board game world. We would be extremely proud to win this award to continue our great history with the Spiel des Jahres.
To (re)watch the announcement of the nominees on video, click here.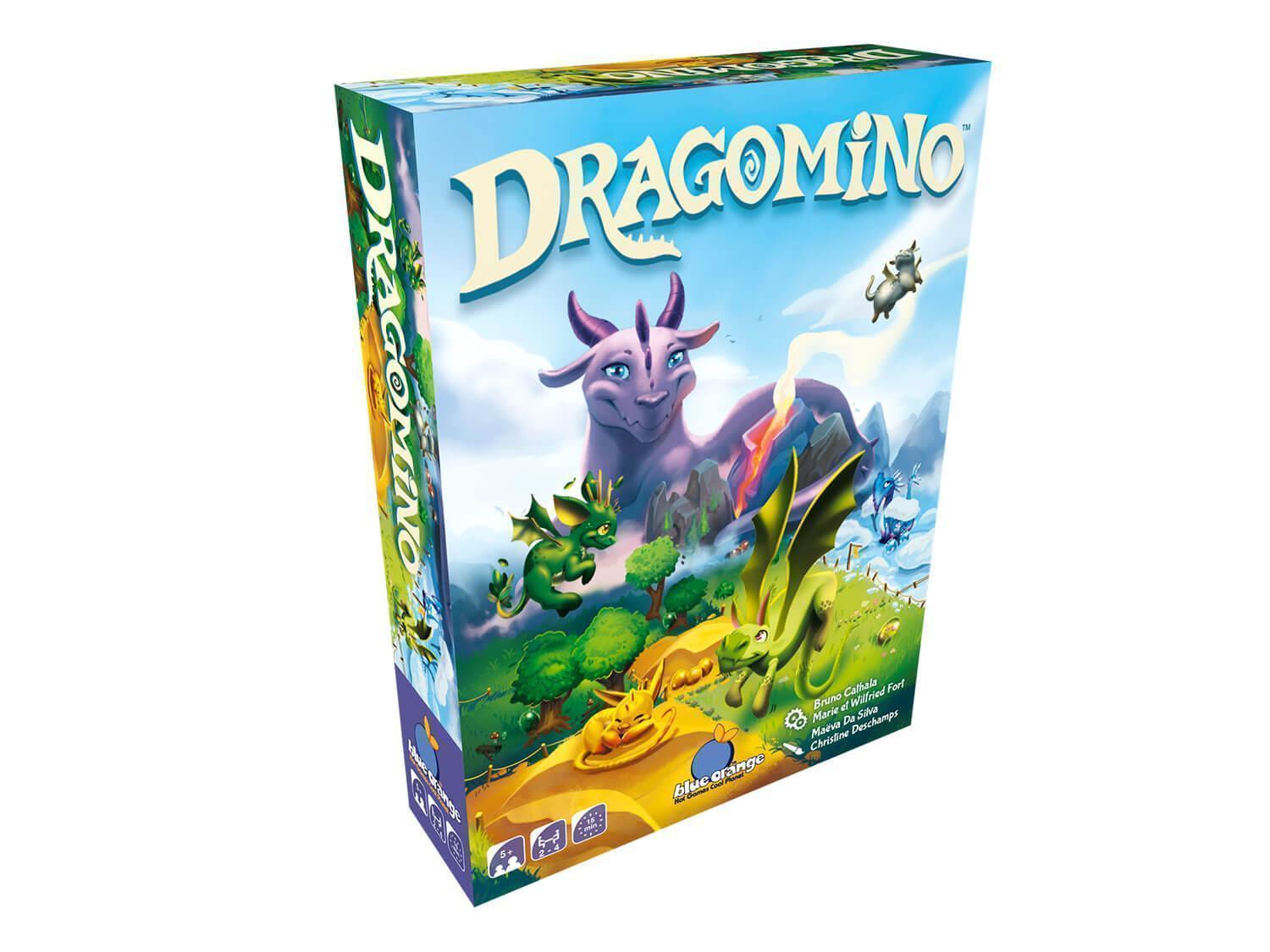 Designers: Bruno Cathala, Marie and Wilfried Fort
Illustrators: Maëva Da Silva, Christine Deschamps
5+ / 15 min / 2 to 4 players
The big moment has arrived. You have been named «dragon trainer» and you have the chance to meet them on a mysterious island. But you are not the only trainer sent to these lands. Who among you will discover the most baby dragons?