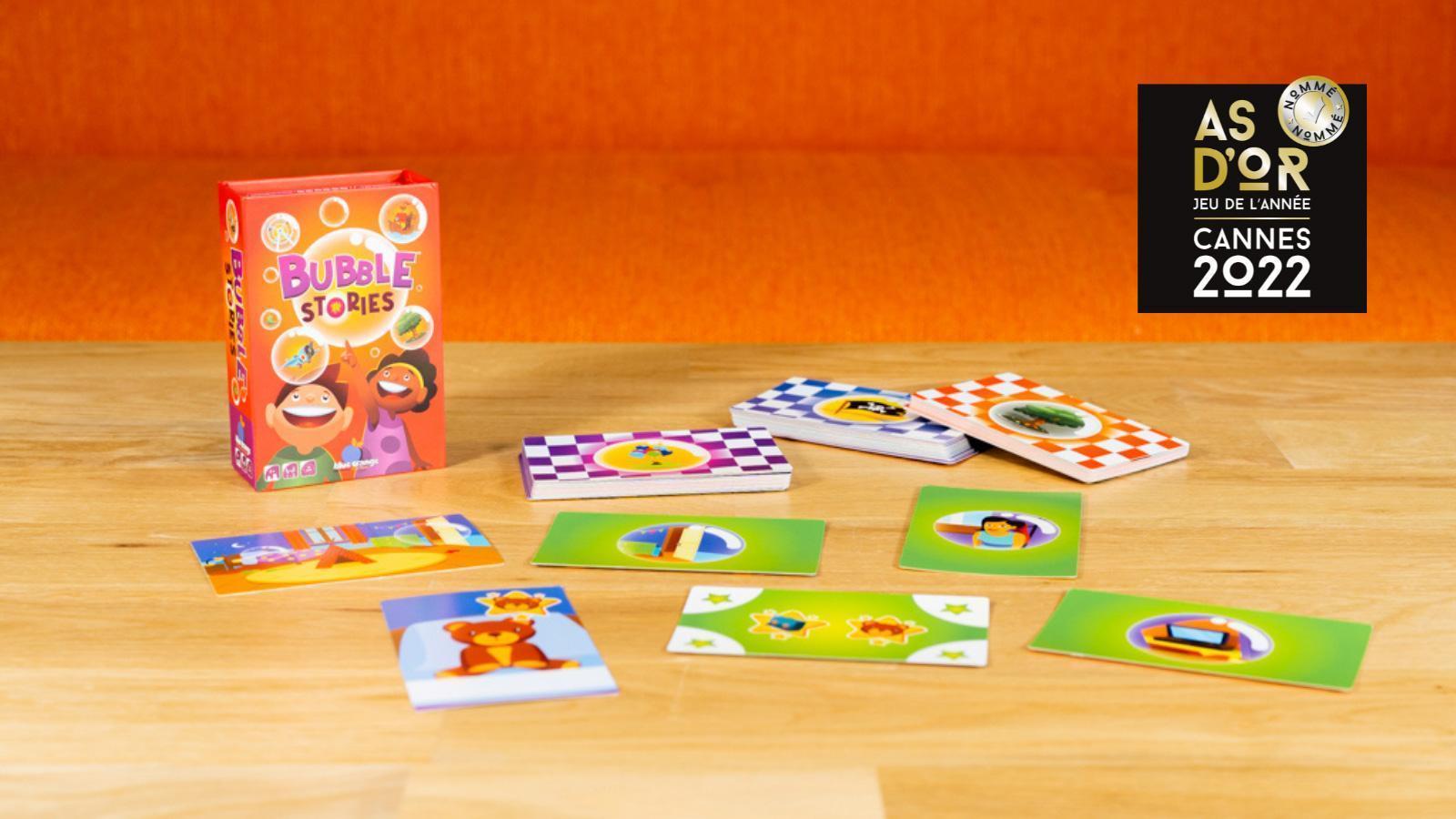 The news came out last night: Bubble Stories is nominated in the Kids category of the 2022 As d'Or!
This is our 4th nomination in 4 years in this category, so we are very happy and proud to see our expertise in children's games recognized by our fellow professionals. Thank you to the jury of the International Games Festival for having selected Bubble Stories. After Mr Wolf in 2019 and Dragomino in 2021, we hope to add another children's award to our collection.
Congratulations to its author Matthew Dunstan, its illustrator Simon Douchy, our project manager Bryan Lefebvre and our distributor Tribuo. See you in Cannes on 24th February to find out the result and hopefully drink some bubbles together!
Designer: Matthew Dunstan
Illustrator: Simon Douchy
4+ / 10 min / 1 to 2 players
Bubble Stories is the ideal game for young kids, from 4 years old, as there is no need to know how to read to play. This narrative game can be played solo or in pairs, like an escape game where you have to look carefully at the cards to complete the adventure. All the stories are within reach of the bubble in the adventures of Bubble Stories!