Oye Oye! An exclusivity at Blue Orange: Kingdomino « The Court »!
This – exclusive – expansion created by Bruno Cathala, illustrated by Cyril Bouquet and published by Blue Orange is available in Print & Play format. Free download right here ->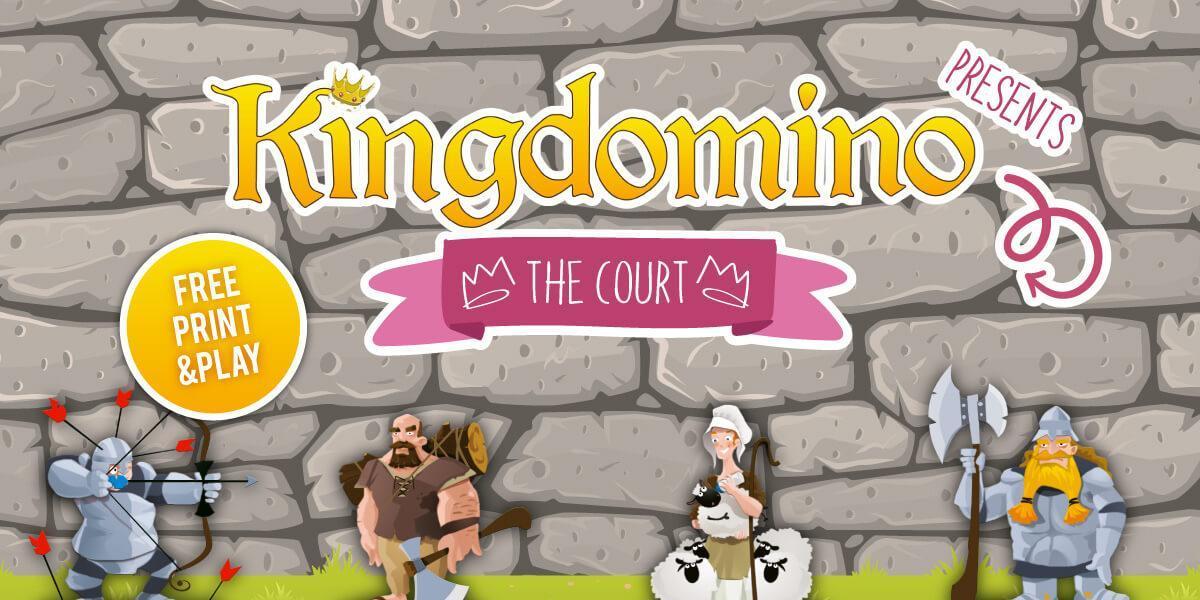 It seemed obvious that we make available for you easily accessible ways to play in these complicated times. As Bruno Cathala says, "It makes sense. We are at home, we have a little more time to play with family, and even spend a nice family moment with a craft activity before playing".
Kingdomino "The Court" is particularly intended for a family audience which appreciates the initial game and which does not want something with high complexity. But no doubt that all fans of Kingdomino and the different games of the range will very quickly adopt it and especially play it!
Note that you will need a box of Kingdomino or Queendomino to be able to play the expansion.
Making this new game, delivered to you in less than 10 days (a very short time in the board game industry), is the challenge that the Blue Orange team, with the involvement of Bruno Cathala and Cyril Bouquet, is very happy and proud to have succeeded together, despite the quarantine which imposed new rules on work organization.
We are happy to offer you a game "for real" during this period (which we all hope is the shortest possible) when you can no longer get some. We encourage you to rush into the game store closest to you as soon as the quarantine ends. Buying a game (whatever you want) will boost the activity of the board game stores that will really need it after quarantine!