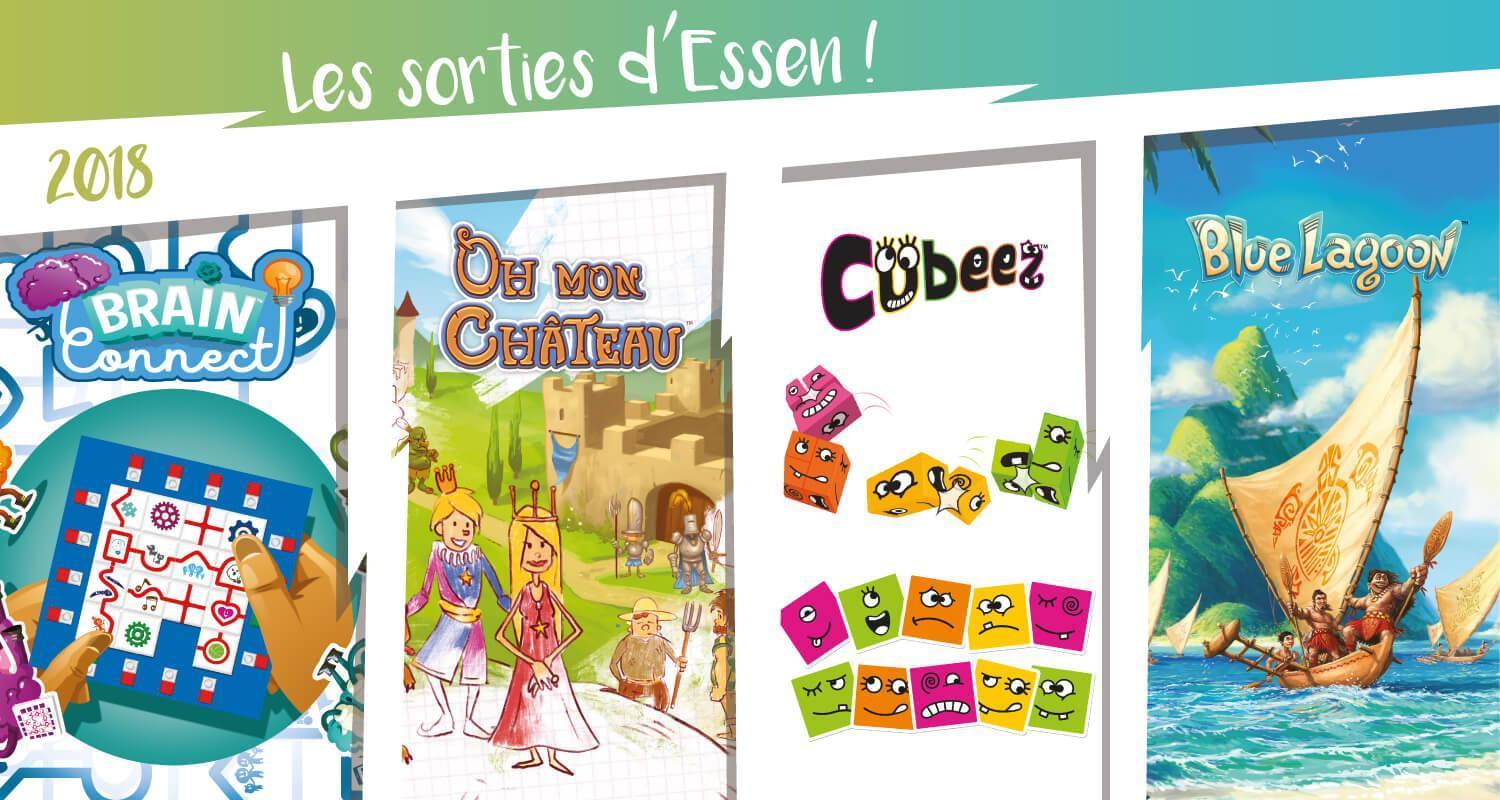 Brain Connect
Designer: Roberto Fraga
Illustrator: Stéphane Escapa
Family games
8+ / 20 min / 2 to 4 players
In Brain Connect, each player takes a puzzle in hand that represents his brain and the fastest to reproduce the Action Card circuit and connect the neurons win the round. After 10 wins, you win the "self-control" challenge!
Released on October 5
Once Upon A Castle
Designer: Ludovic Maublanc, Corentin Lebrat
Illustrator: Sylvain Aublin
Family games
6+ / 30 min / 2 to 4 players
Each player will build his ideal castle by drawing it: majestic towers, solid walls, a comfortable keep for passing guests, all nicely decorated to arouse the admiration of the population… Whoever knows best how to exploit the region's resources will build the most beautiful castle in the kingdom.
Released on October 19
Cubeez
Designer: TREO Games
Illustrator: Stéphane Escapa
Family games
6+ / 10 min / 2 to 4 players
An eye here, a smile there. Quickly! Quickly! Handle your special dice and find the right elements to form the face drawn on the objective card!
Released on October 12
Blue Lagoon
Designer: Reiner Knizia
Illustrateor: Tomek Larek
Euro games
8+ / 30-45 min / 2 to 4 players
Blue Lagoon is a game of placement, blocking and collection that is played in two phases (the exploration phase followed by the colonization phase). The 6 different ways to score victory points will allow everyone to choose their strategy to win!
Released on October 26
ESSEN IS COMING!
The Essen show is next week and we are ready, almost ready! Well, really not far from being ready:)
The Blue Orange stand this year is 250 m², almost double the size of the 2017 stand, with a larger pro and press area, numerous gaming tables, a shop area and a signing area.
Feel free to come and see us at booth 3M107!