An exciting and fun card game!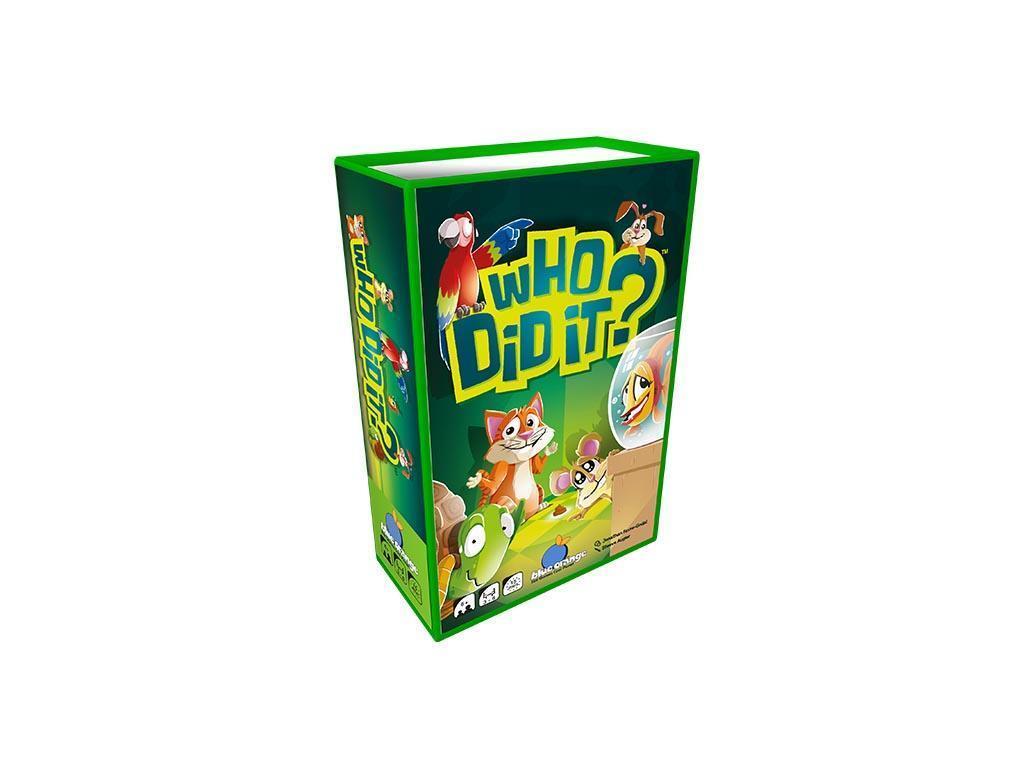 Defend the innocence of your 6 pets by getting rid of all your cards. Quickly find the right card as they are accused, lay it down first, and then pass the blame to another animal. To avoid being the owner of the guilty pet, make sure to act fast and remember which animals were already proven innocent.
Who did it? is an exciting and fun card game for which kawaï pets owner will be found of!
CATEGORY: Family games
DESIGNER: Jonathan Favre-Godal
ILLUSTRATOR: Stivo
CONTENTS: 36 cards (6 animals in 6 colors), 13 poop tokens
SKILLS: Memory, Processing speed