Collection and hand management at the desert's doors!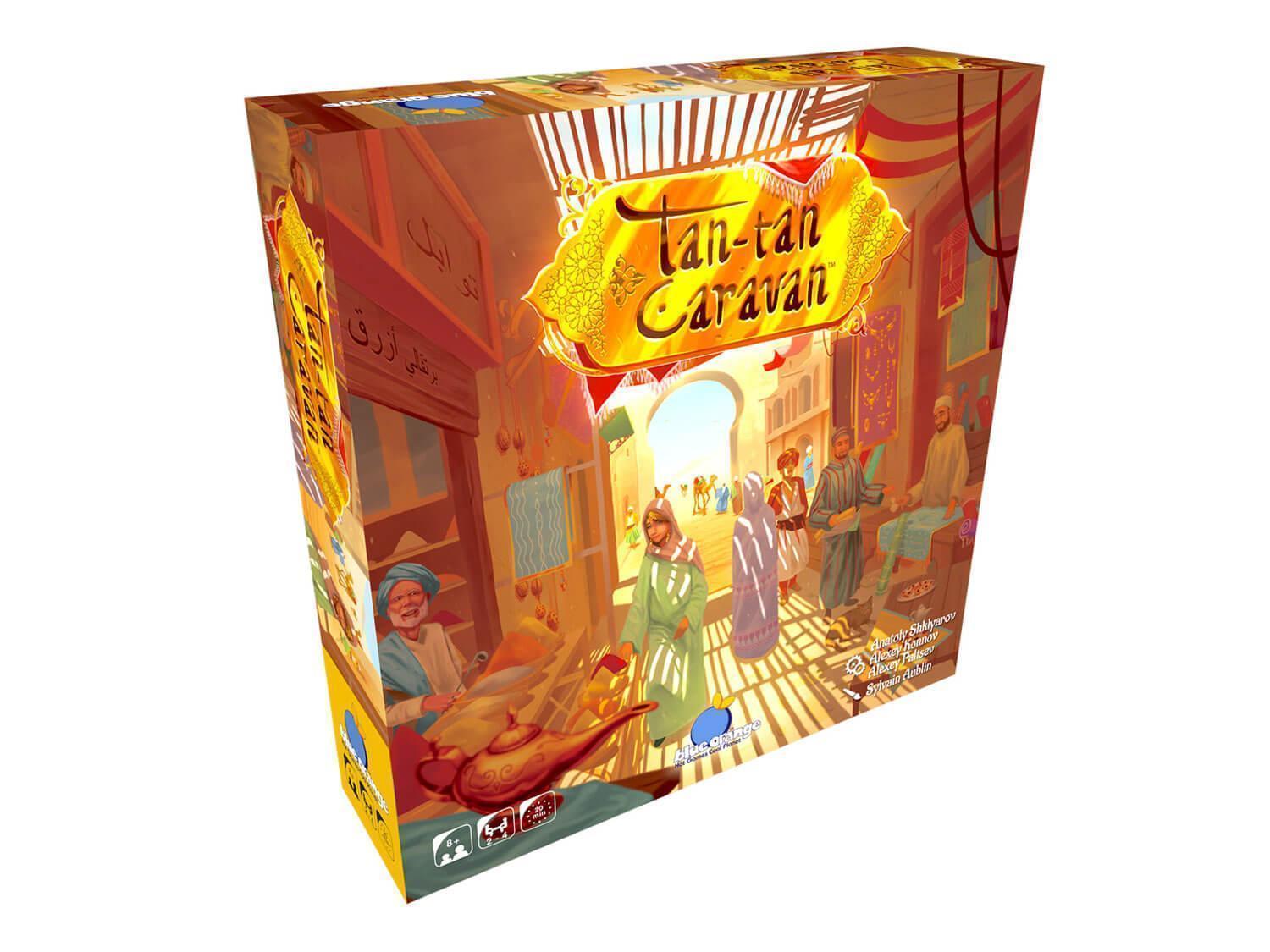 Stroll around Tan Tan Market's alleys and acquire the most precious selection of local crafts. Be the first to finish filling the caravan with these picks and you will secure your access to the best choice of treasures while keeping away the little mice ready to nibble away at your riches.
Seek the favors of the Princess, merchants and Genie, however, be wary of thieves.
CATEGORY: Casual games
DESIGNER: Anatoly Shklyarov, Alexey Konnov, Alexey Paltsev
ILLUSTRATOR: Sylvain Aublin
CONTENTS: 1 game board, 105 cards, 1 score pad
SKILLS: Problem solving