We plant trees: for every tree we use, we plant two
As an international publisher of board games concerned about the ecological footprint our activity leaves on the planet, since 2017 we have chosen to work with the French and Equatorial ONG (non-governmental non-profit organisation) Ishpingo. The objectives of this association, which was created in 2005, are reforestation and the preservation of ecosystems through the development of agroforestry projects, as well as improving the social, economic and environmental conditions of peoples native to the Amazon rainforest.
Given that wood is one of the main materials used in producing quality games, it seems only natural for us to find a way of balancing its use in our production workflow by creating new sustainable plantations to support the effective maintenance of the environment's ecological biodiversity.
Our suppliers and partner factories are also involved in this process; we are working together to evaluate the quantity of paper and wood required to make our games, so that for each tree used in their manufacture, two more are planted by the Ishpingo association.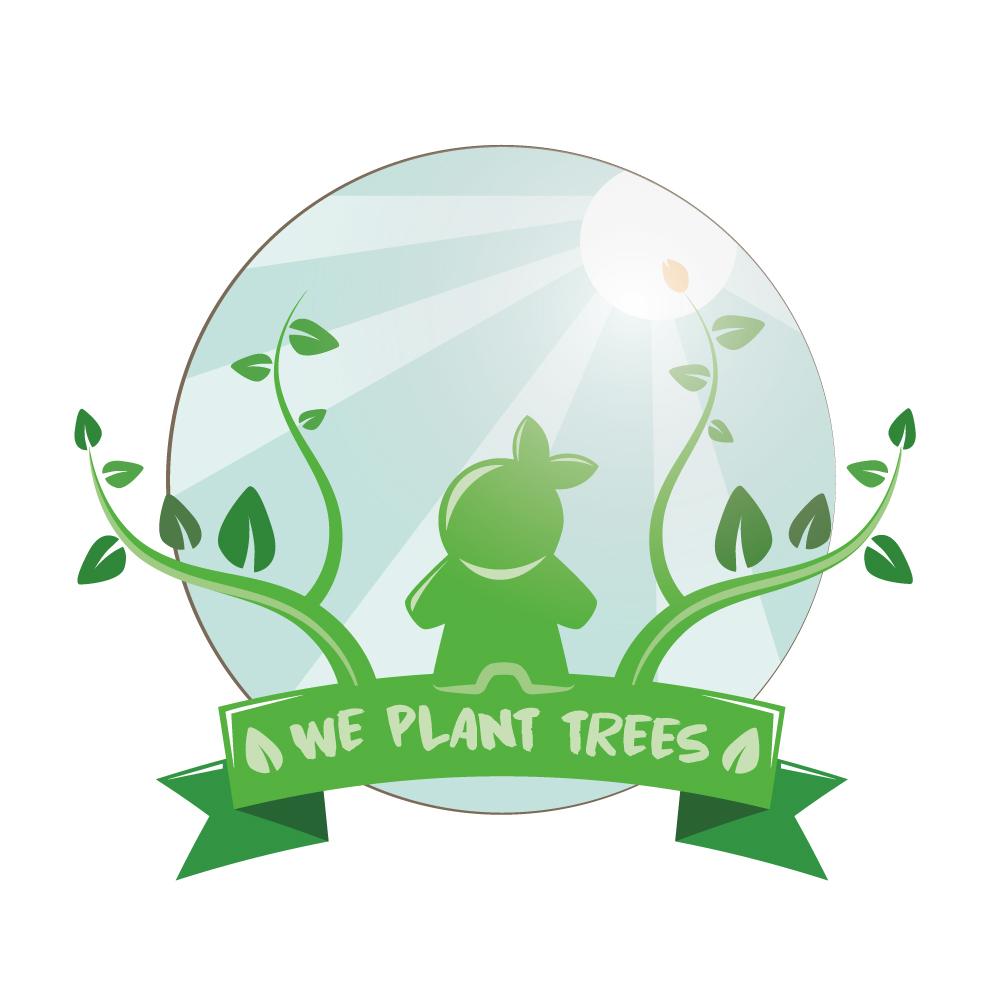 January 2018 > December 2021
Thus, 2,378 were planted in 2018 to compensate for the 1,189 needed to develop our games during 2017. In 2019, 3,000 trees will have been planted by 20 December to mitigate our annual production in 2018. We are thankful that Ishpingo share the same values and convictions as us and would invite you to learn more about their activities by looking at Ishpingo.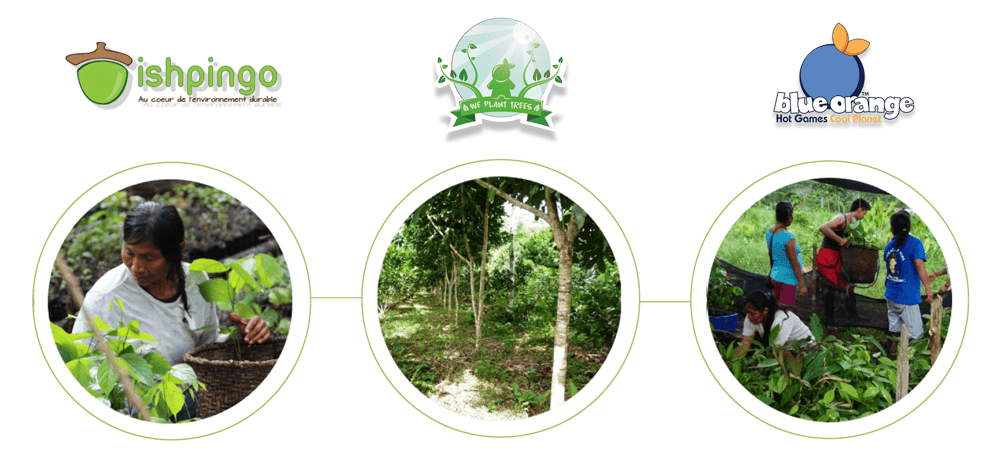 Games for all! Joint initiatives by Blue Orange
The joy of playing, sharing and discovering is essential for everyone, and particularly in the area of self-development at every stage of childhood. These moments of exchange enable children to develop confidence, empathy and self- respect, as well as respect for their playing partners. This is why at Blue Orange we regularly work together with global and local non-profit organisations to arrange joint initiatives which aim to assist and entertain children wherever they are.
We salute the courage and kindness of the volunteers who work on a daily basis within the associations we work with, for example: The Bus de defihandicap, Venancecarefoundation, Chemins d'Enfances and Humain et Solidaire, and will continue our work so that every year, a few more children can blossom through play.
Learn more detail about our initiatives by clicking on the links below: